News
12. March 2007
Year 2007 was the year of much more, the blessing of God, thanks daddy for your promoses .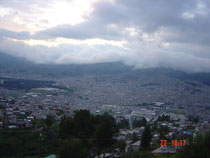 5. March 2007 - Pictures from Ecuador.
This photo shows the city of Quito Ecuador, the region of Pichincha, exactly "High Argelia," our group of young shared fondest moments in the Remanzdo Love, Pastor Ramiro thanks for their help and hospitality to God's work grows .

More pictures here.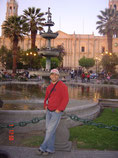 10. Octuber 2007 - Pictures From Arequipa
A picture of the main square of arequipa. Shared Good times never forget. Thank God for sending such an important and special people in my life, especially on this trip. Truth am very grateful.Thank you Taita with Love for you .


More pictures here
.